Knowledge Graphs Made Simple
Capture
Our tools let domain experts inside or outside of your enterprise contribute to your structured knowledge.
Materialize
Turn hidden, cryptic and ambiguous database records into knowledge that empowers your team and your customers.
Formalize
Create formal knowledge structures that simplify decisions and help your enterprise solve difficult problems.
Unify
Bring all of your data and knowledge together in one place for your applications, your team and your customers.
Apple, Amazon, Google, Microsoft, Tencent, Facebook, Alibaba, JP Morgan Chase, Bank of America, IBM, Citi, Uber, Salesforce, LinkedIn...
What do these information superpowers all have in common? They've invested heavily in Knowledge Graphs.
Get what they know into YOUR inbox
Build your own knowledge superpowers with weekly knowledge graph news, opportunities, discussion and education materials.
Introducing KayBot
The Enterprise Knowledge Graph AI
People are the heart of an Enterprise - but people come and go. What defines an enterprise is the knowledge that its people apply to the goals and needs of that enterprise. KayBot gives your teams a way to capture and maintain that knowledge in a form that both humans AND machines can understand.
A graph so smart you can converse with it.
KayBot comes with natural language concepts and algorithms that allow a Knowledge Graph to be built, maintained and queried using conversational English. Now anyone can "chat" with their knowledge graph to capture knowledge or get answers.
Plug it straight into messaging and other chatbot applications.
Manage your knowledge graph and empower your teams and your helpdesk using Slack or Microsoft Teams.
Or let your customers get answers directly - in the social and messaging channels they use every day.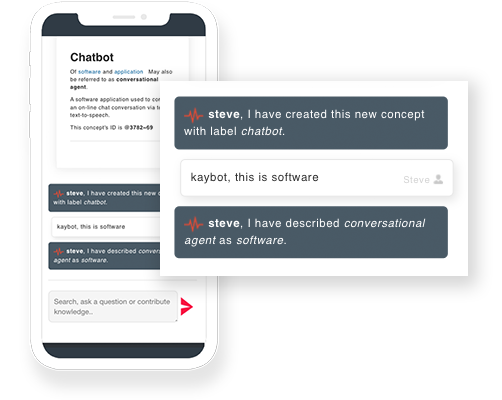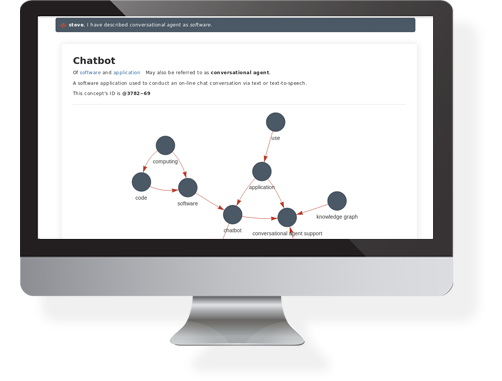 An agent driven by YOUR Knowledge Graph.
Answer your customer and internal questions the way Siri, Google Assistant and Alexa do using knowledge that you control.
Out-of-the-box integration with Slack, Teams, Messenger, Instagram, WhatsApp, Telegram and Discord.
KayBot is Cloud software. You can spin an instance up in seconds. Register for a KayBot FREE Trial and try it out.
Powered By GraphBase
GraphBase is unique. It's the only Graph Database Management System (Graph DBMS) engineered with the graph as its unit of work.
Built primarily for managing knowledge, its structures and tools let you manipulate discrete self-contained knowledge graphs.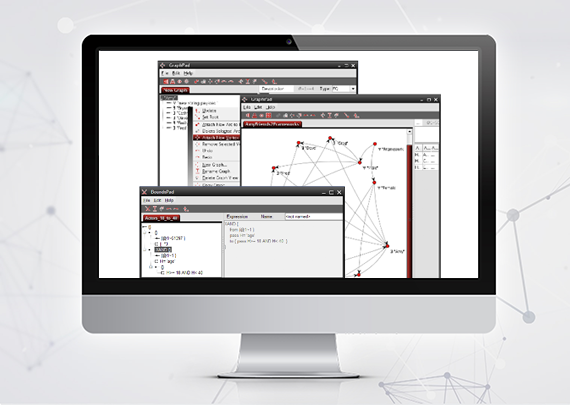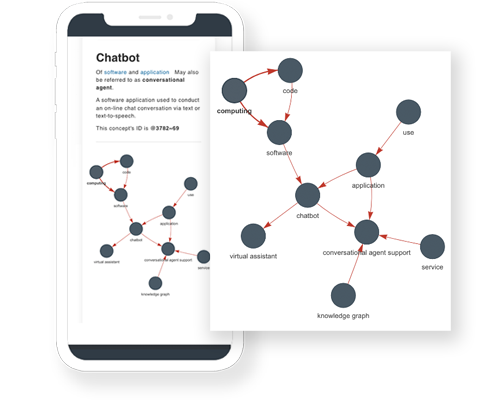 Enterprise tools for your Knowledge Graph.
Map SQL queries directly into your knowledge graph.
Perform natural language understanding over snippets of English extracted from your text and document store.
Use vector embedding to complete your knowledge graph.
Set Listeners to keep your Knowledge Graph up-to-date.
Everything you need for a single,

360-degree view

of your enterprise and its customers.
Knowledge Graph Services
Let us help you build knowledge graphs to collect, create and do great things with knowledge.
Scope your Knowledge Graph requirements and plan your implementation.
Capture concepts and facts from your databases (RDBMS & noSQL) and from your APIs.
Capture facts from your textual Knowledge Management Systems.
Set up applications and processes that allow domain experts (both internal and external) to contribute to your Knowledge Graph.
Formalise and capture Enterprise Process, IT Architecture and Governance.
Improve key call centre automation and messaging (chatbot) applications.
Provide semantic search and Google-like "knowledge panels" over your existing KMS.